Use this document to bulk add new Categories to posts on your blog.
Before you Start
You will need a user account with Editor permissions or higher.
Steps
1. Log into your blog's dashboard.
2. If you are assigning new Categories to posts, add the new Categories first.
3. Navigate to Posts > Categories to get a view of all Categories on the blog.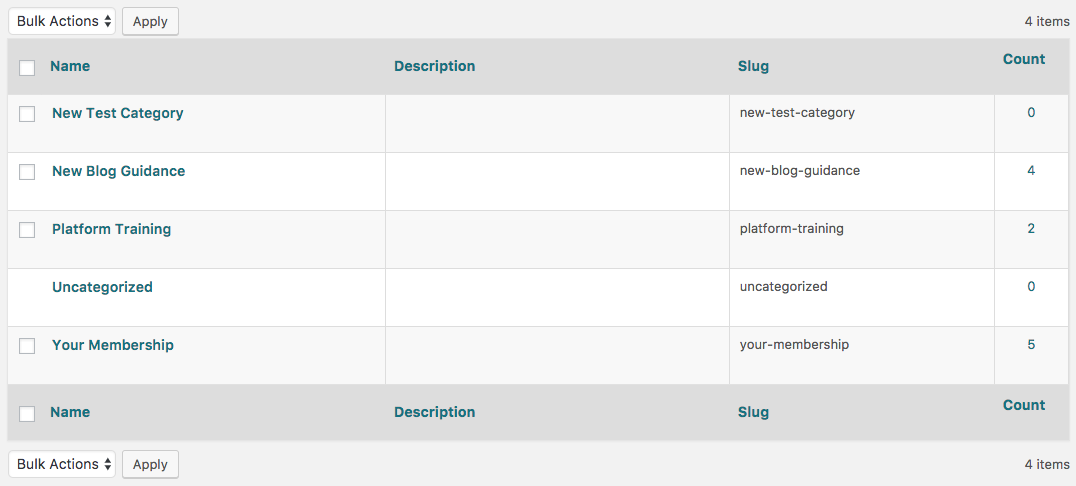 4. Click the number next to the Category you want to edit - this will show you all posts with this Category assignment.

5. Select all posts then choose "Edit" from the "Bulk Actions" dropdown menu.
6. Check the box next to the Category or Categories you want to add to these posts, then click the "Update" button.