Introduction 
Use this document to help you update Addresses displayed on your blog's contact page or in the blog's footer area.


Before you start
You must have a user account on the blog with Editor permissions.


 Steps
1. Log into the blog dashboard.
2. Locate the Addresses tab (Addresses>All Addresses):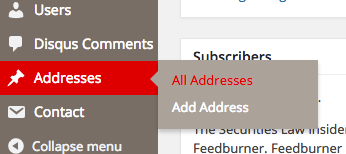 3. Click on the Address you need to update, or click the "Add Address" button to create a new Address.
4. If you need to remove an Address from the blog you can simply delete it by clicking the "Trash" link.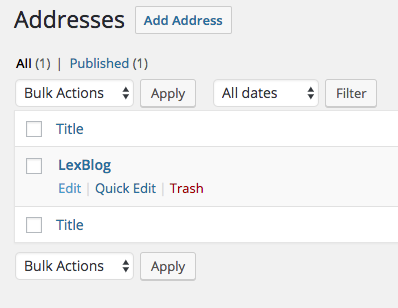 5. Once all changes are complete click "Update".