Introduction 
Imagery on your posts and pages is a best practice recommendation.  It is especially import for your posts because it dramatically improves readability and shareability.
Before you Start
You need to be a user on the blog you want to add an image to.
Steps
Navigate to the post of page you want to add an image to (Pages > Add New or Posts > Add New if you haven't yet created the post or page or Pages > All Pages > Click on the page you want to edit or Posts > All Posts > Click on the post you want to edit if it already exists).
Click Add Media button.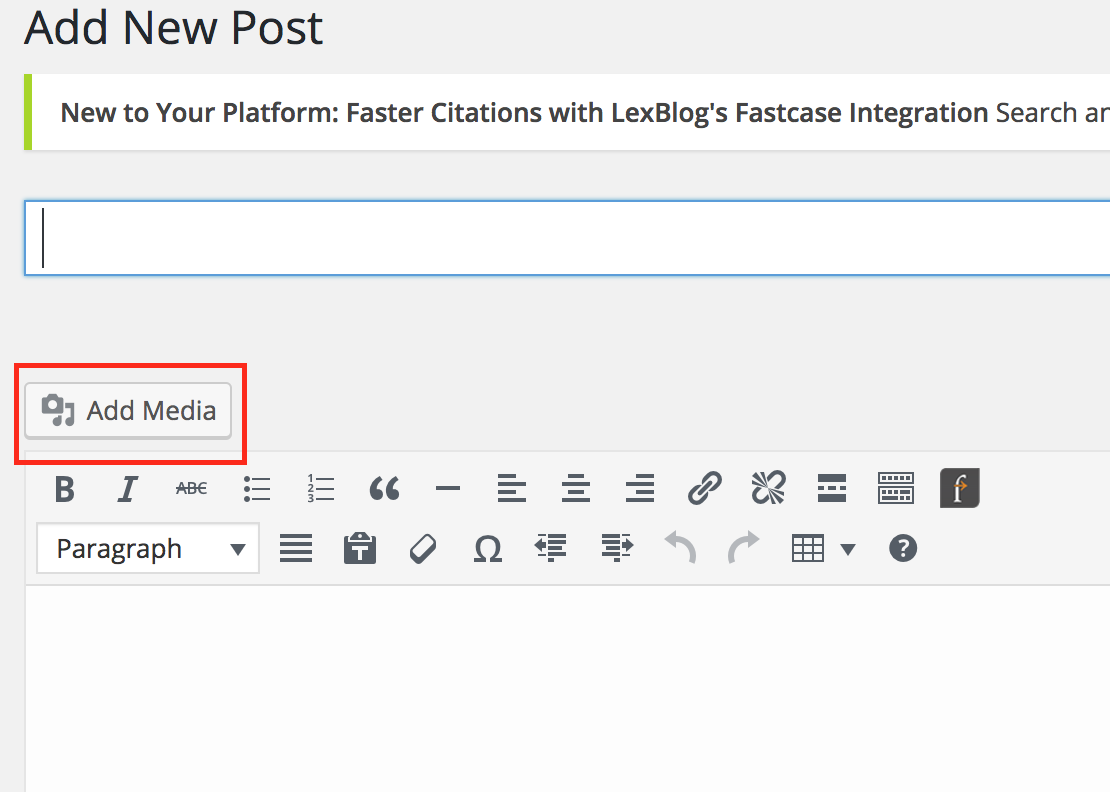 Either upload a new image (click and drag or press Select Files to access from your computer's folder structure) or click Media Library to access previously uploaded images.
Edit the image size, URL, title, caption or alt text as desired (do not edit the description as it will not be visible to readers).
Press Insert into Post
Adjust image alignment if desired: click on the image and click on the align left, center, right, or no alignment icons.