In the evolving world of blogging, having a dynamic tool at your fingertips can be a game-changer. Meet the 'AskLou' block: a Lou feature designed to make your publishing experience smoother and more intuitive. Think of it as having a chat with a knowledgeable colleague, always ready to assist. Whether you're brainstorming ideas or sketching out an article's structure, this conversational tool is here to streamline your creative process. Dive into this guide to learn how to make the most of it.
See also: Using Lou Blocks in the Block Editor
What is the AskLou Block?
The AskLou block is a unique feature within Lou, built for organic conversations. Simply engage in a chat with Lou, from seeking innovative post ideas to sketching out the skeleton of your next article, and experience how Lou responds just like a collaborative partner would.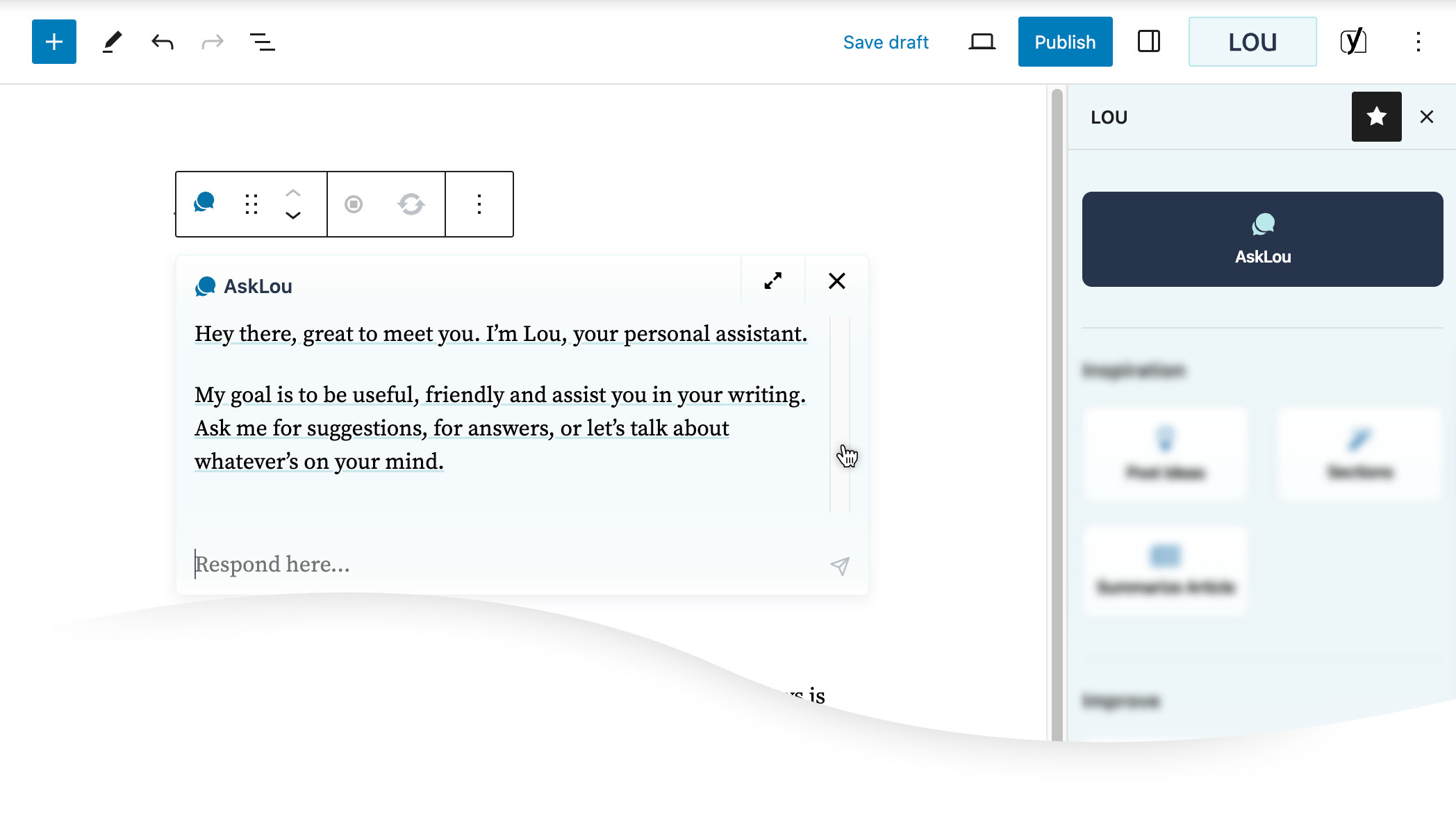 How to Use the AskLou Tool:
Click on the + sign in the block editor. Alternatively, type /ai or /asklou to quickly access the tool.
Input your request.
See Lou's output in action.
Once you receive Lou's output, you can either:

Add it directly to your post and modify as you see fit.
Request modifications from the AI by giving feedback like, "Make it shorter."
Have an ongoing conversation with Lou.

Click 'Insert Text' to apply Lou's most recent output into the post editor
Warning:

Clicking 'Insert Text' will delete the AskLou block and prior conversations with Lou.
Note:

You can place the AskLou block in fullscreen mode by clicking on the diagonally pointing arrows (⤢) in the top right corner of the block. This enables a more focused, immersive experience with Lou.
Note:

You can stop Lou in its tracks by clicking the stop icon in the block's toolbar. After Lou stops generating, you can click the reset icon to start from scratch.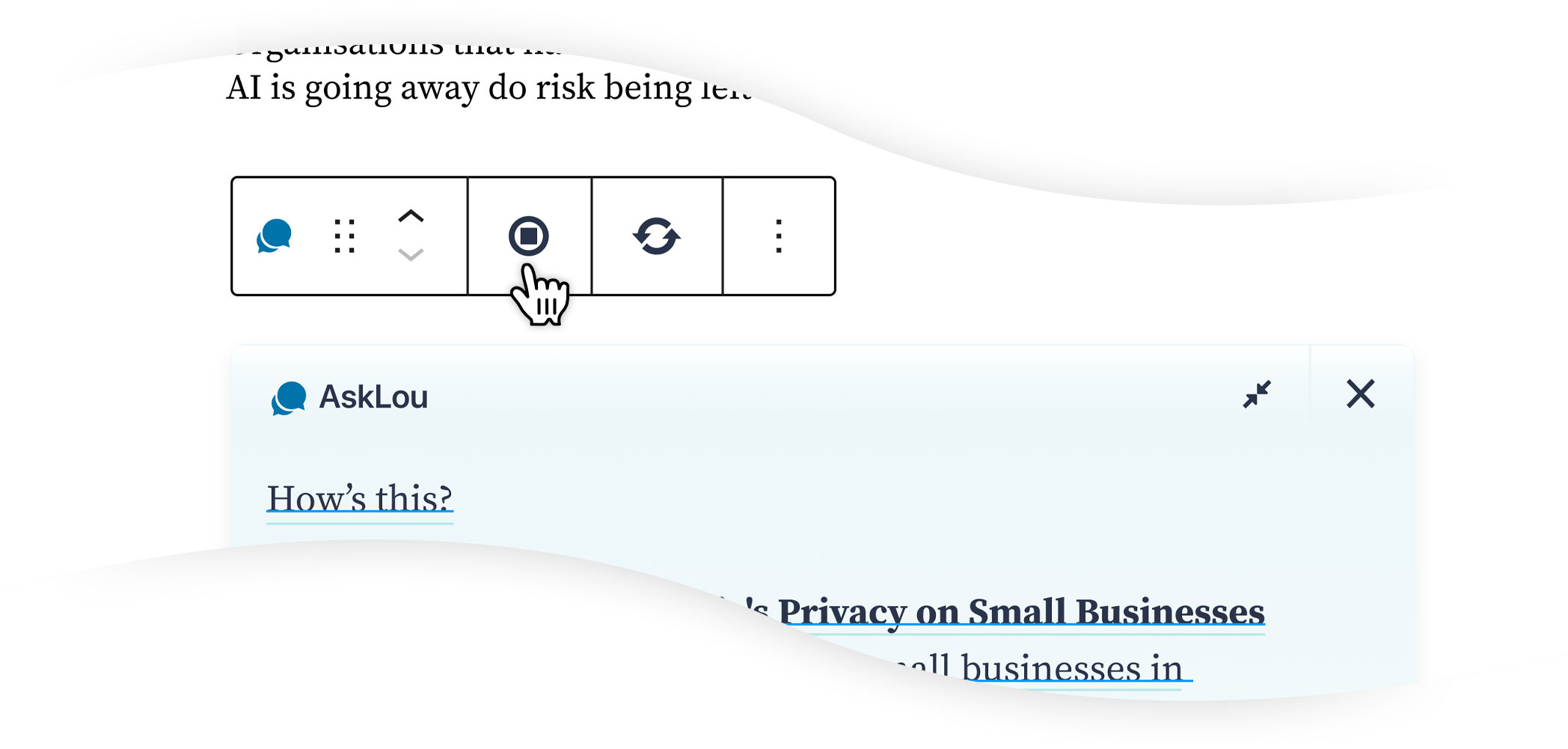 Your Feedback Matters:
Please try out the AskLou tool and share your experience. Your insights help us enhance the tool further!