The "Summarize Article" feature allows you to input the content of an article and receive a concise summary. It's perfect for distilling lengthy content into bite-sized takeaways.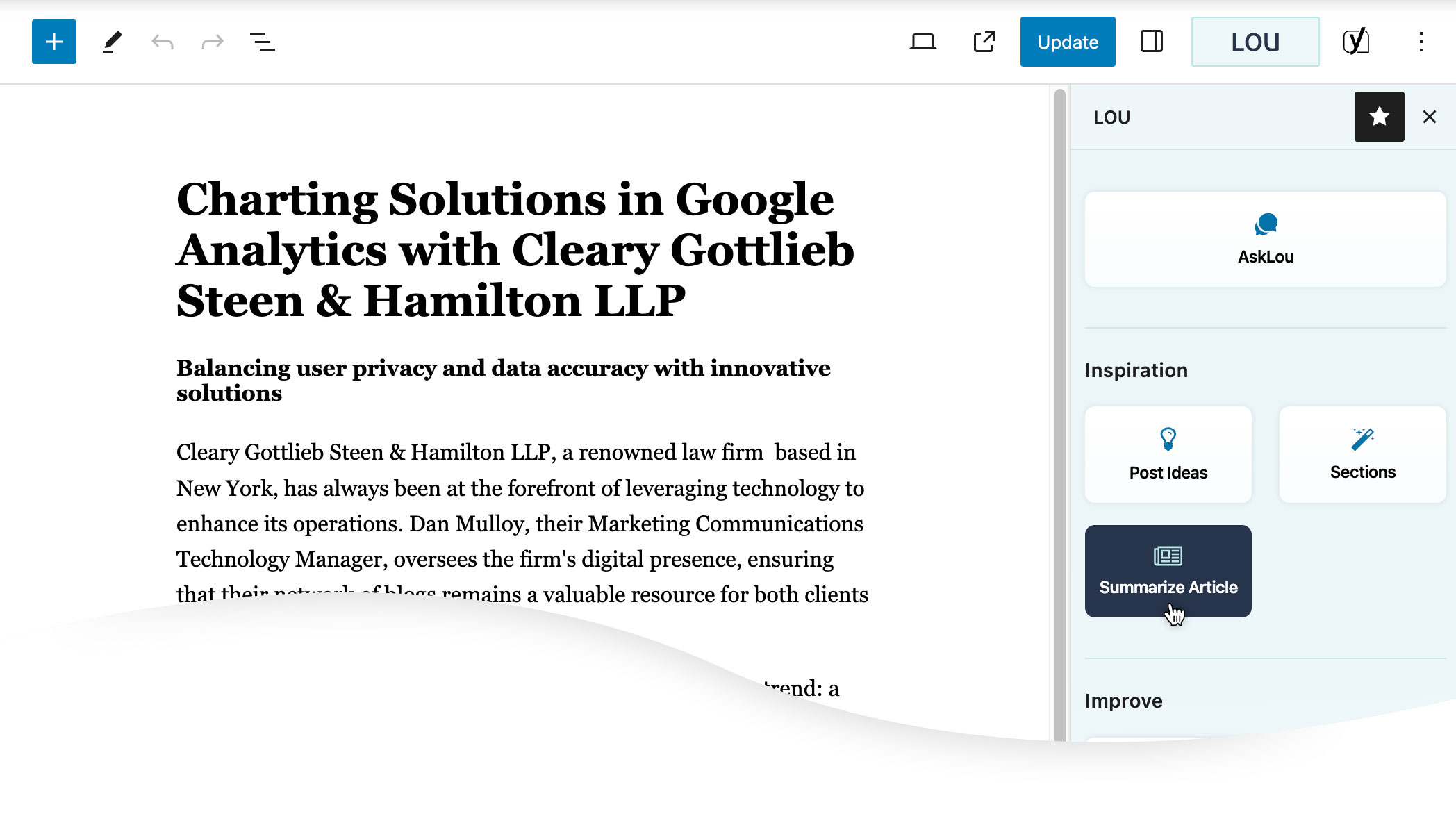 How to Summarize an Article with Lou:
Initiating the Tool:

Click on the Lou button in the upper-right of the post editor.
Navigate to the "Inspiration" section and select "Summarize Article".

Providing Article Content:

There are three methods to input content:

Upload the document directly.
Paste the URL of the article.
Paste the content directly into the module.

Receiving the Summary:

Once the content is provided, Lou will process it and produce a concise summary.
You can choose to insert this summary into your post or use it as a reference.
Clicking "Rephrase" will tell Lou to generate a new version of the summary.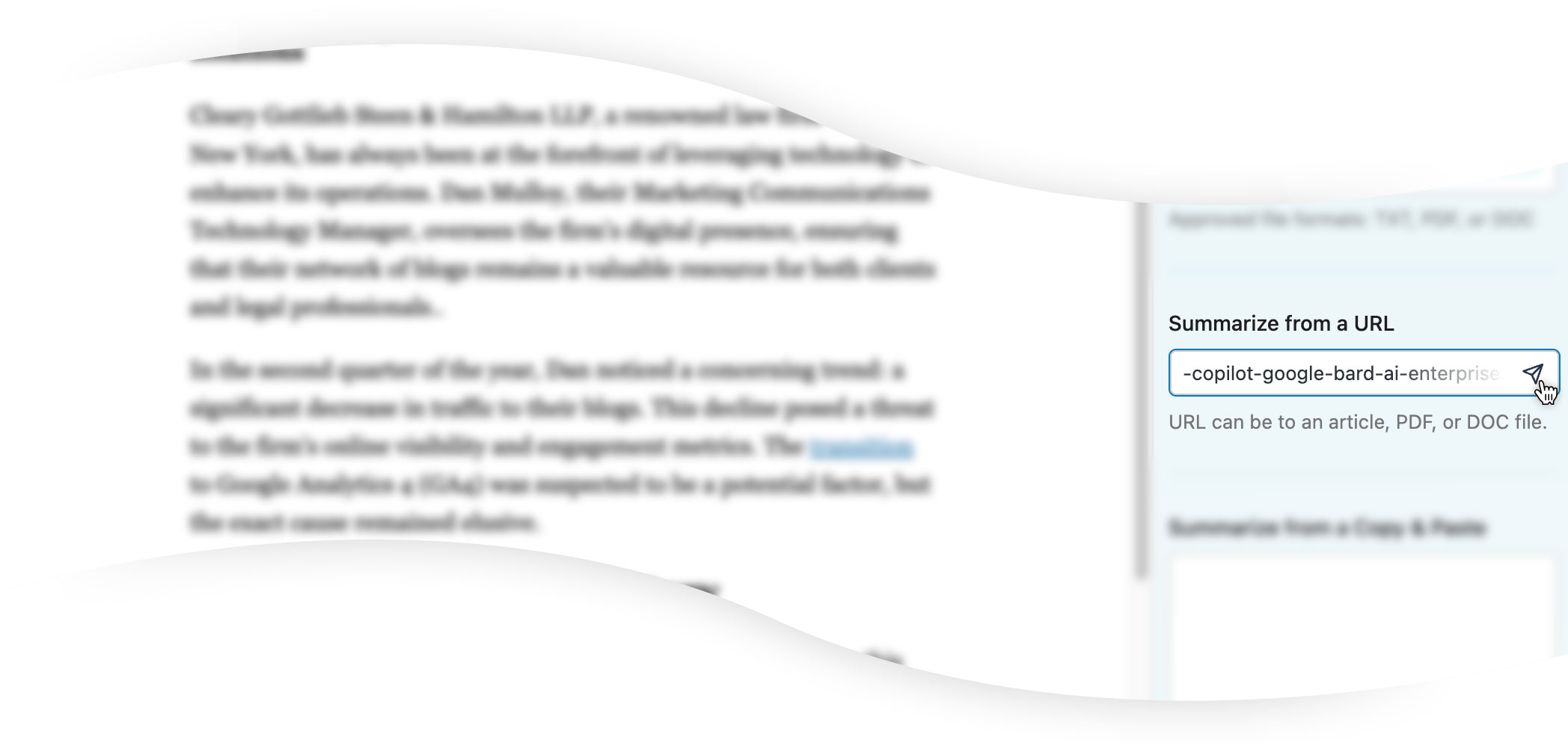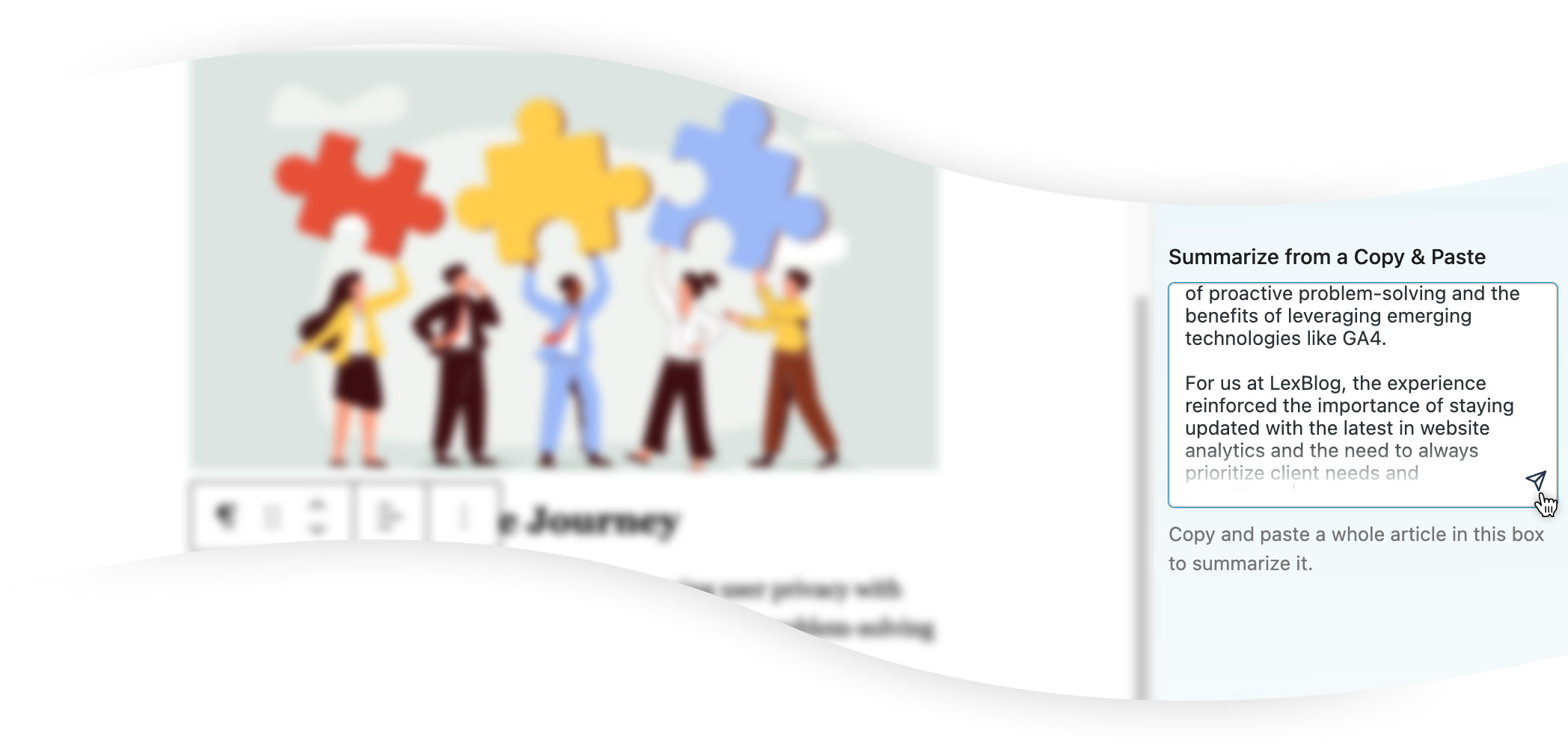 Note

You can set the tone and format of Lou's summary by using the dropdown menus that appear at the top of the module.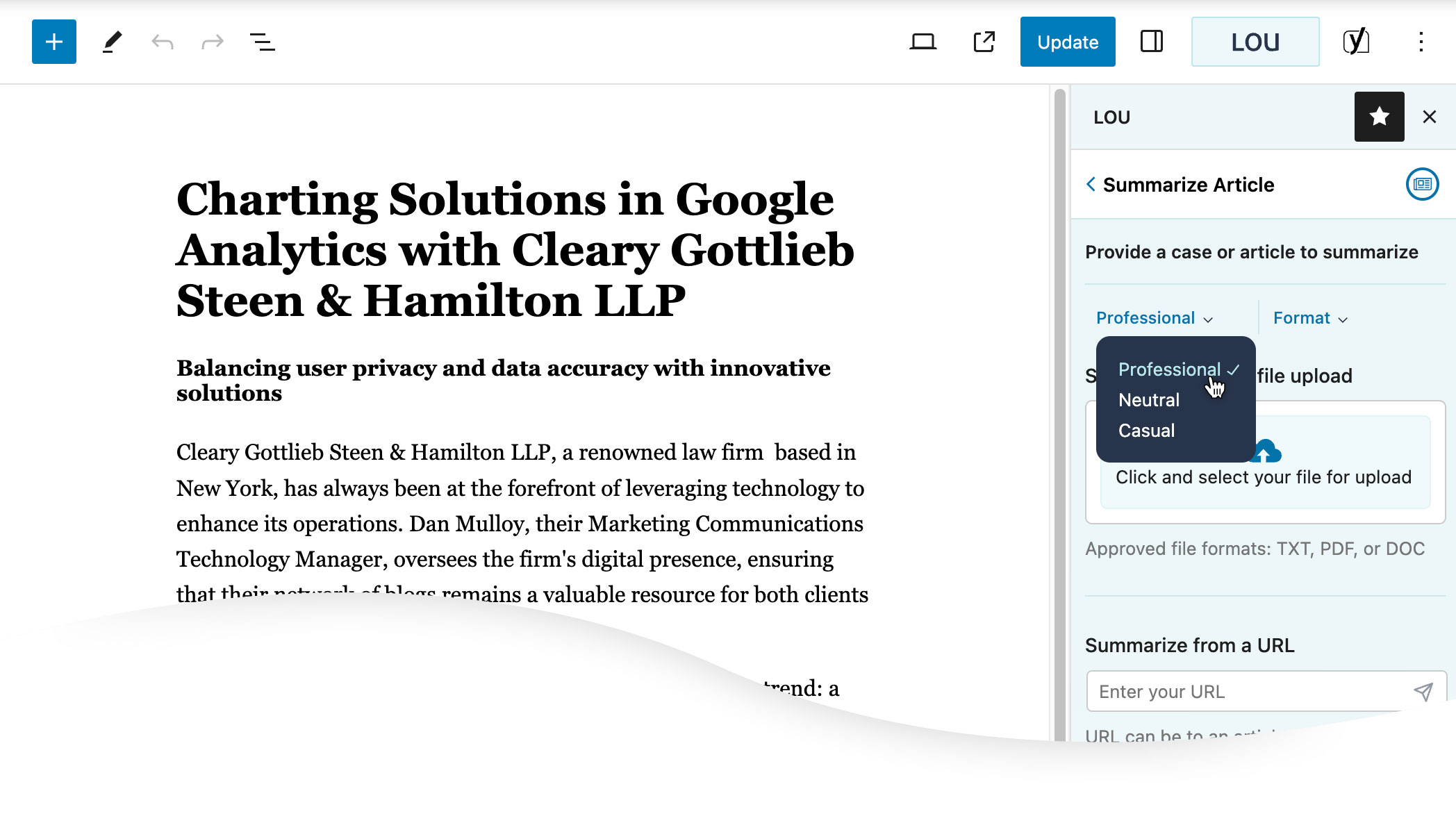 Best Practices
Ensure the original article is well-structured for best summarization results.
For articles with multiple topics, consider summarizing sections individually for more detailed takeaways.
Remember, while Lou provides automated suggestions and summaries, it's always essential to review outputs to ensure they match your intended voice and style. Let these features enhance your content creation process!