If you are a Premier Managed Platform client, you may require your users to periodically change their password. To manage these settings:

1 - Log in to the admin area as a Site Administrator

2 - Navigate to Settings > Password Expiration

3 - Set the date to start the countdown from and number of days before password expiration: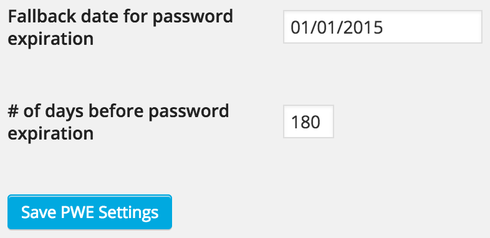 4 - Click the Save PWE Settings button

Note: If a user is on multiple blogs with different password expiration settings, the closest reset date will be used. Changing a password for one blog changes it for any site to which the user has access.