Introduction
Table editing features are available after you insert a table into a post.  Click here for instructions on adding a table to a post.
*This functionality is only available for users on our newest responsive software plans.
Steps
To format a table, click inside any cell table, then click the table icon and select from the various menus: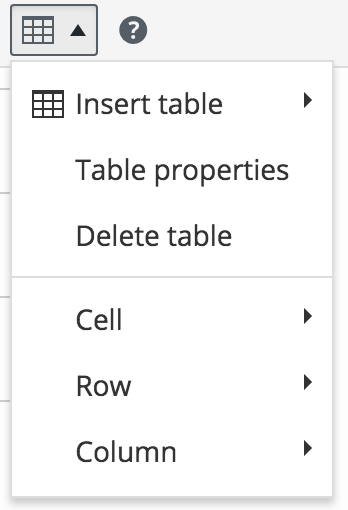 Click table properties to change the width or height, cell spacing or padding, or add a border or caption.  You may also adjust the table's alignment within the post just as you would change the alignment of an image.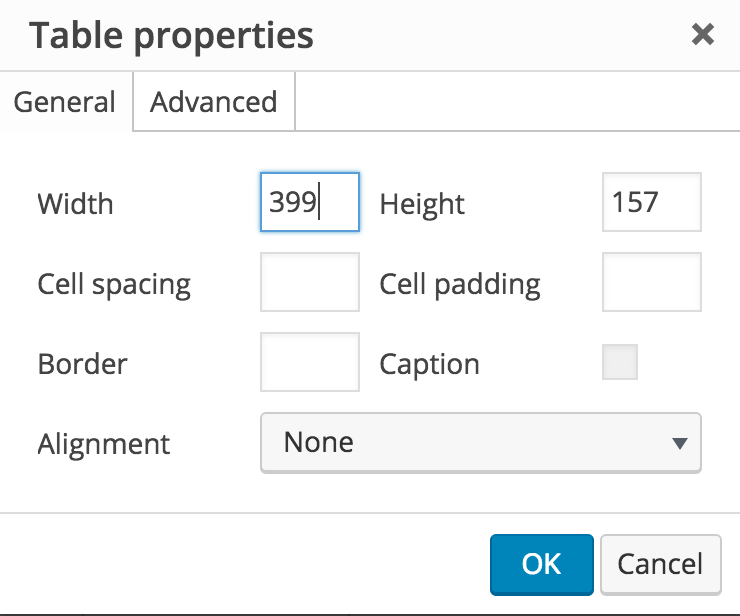 Use the advanced tab to change the table style or add a border or background color.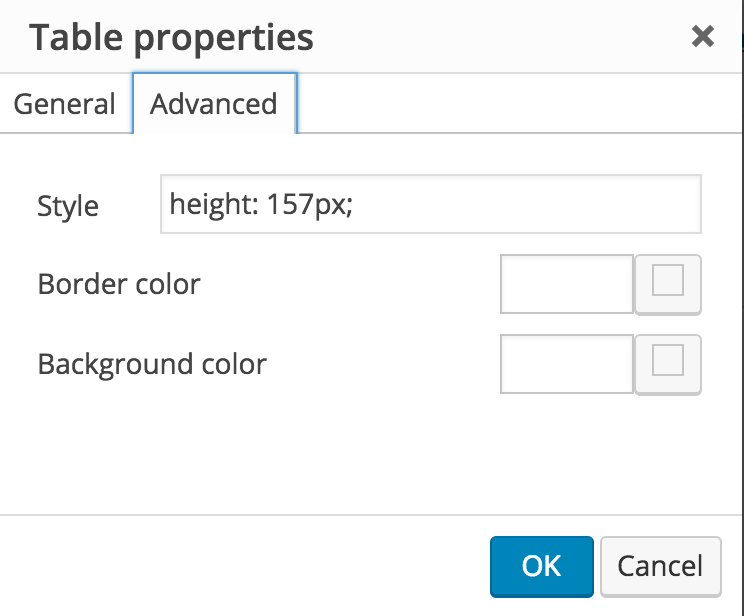 Access the Cell menu for advanced cell editing options.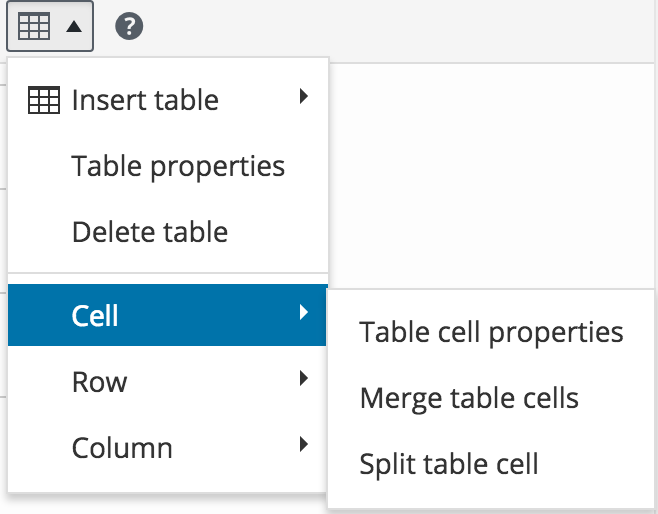 Use the Row and Column menus to access a variety of advanced editing options for rows and columns respectively.