Depending on your plan and design, you can edit some elements in your site's appearance.
Note

When making design changes, your browser may display an older, cached version of your site. If your design changes don't appear right away, you should clear your browser cache.
The Customizer
The Customizer lets you preview design changes before applying them. Open the Customizer by clicking Appearance > Customize: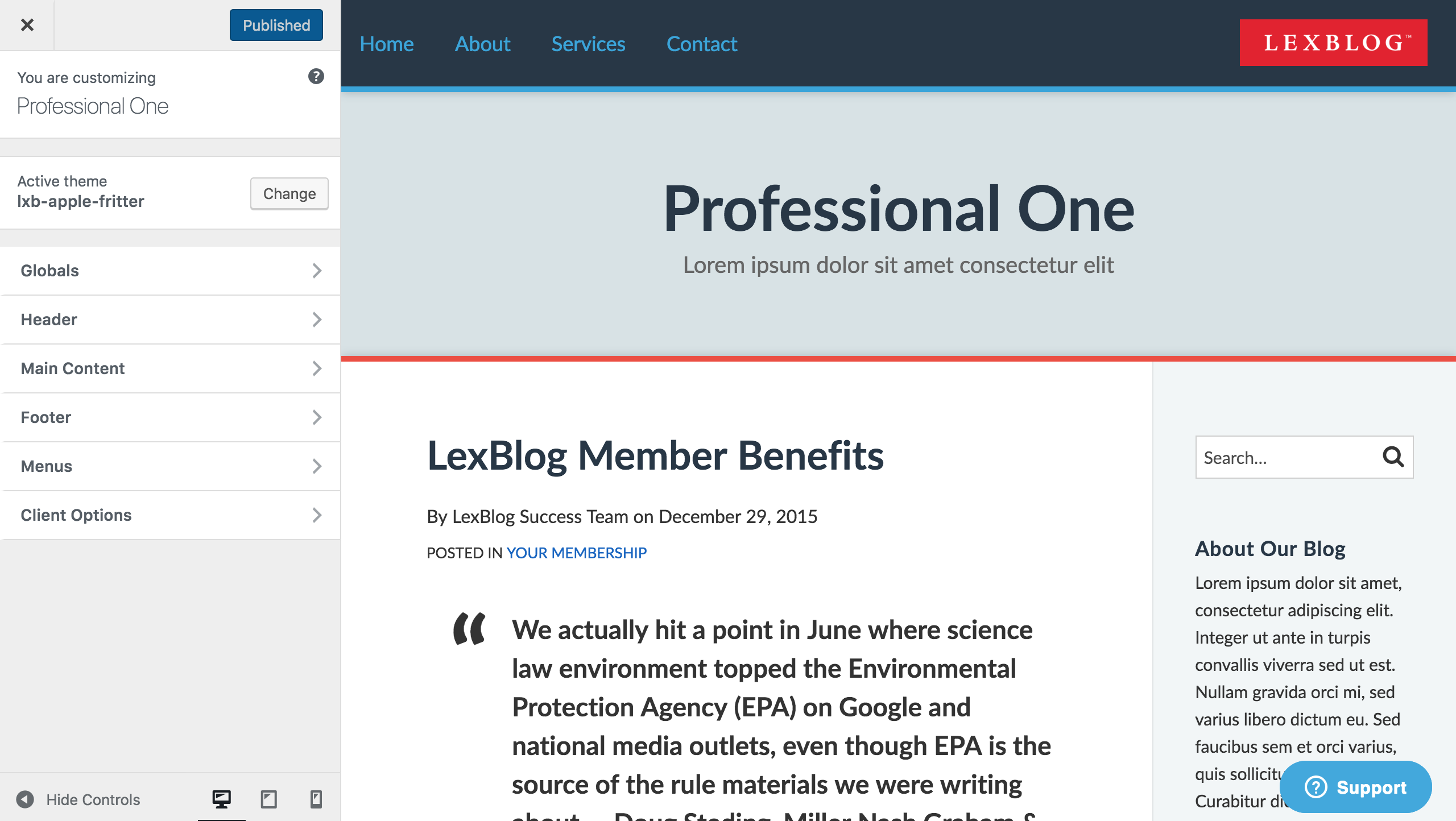 Read more about the Customizer to learn how to:
Select elements to edit
Preview and schedule design changes
Common design changes
These are some of the design changes you may want to make before launching your site:
Switching your starter design
Before you launch your site, you can switch to another starter design, or reset your current design to its original configuration.
Click Appearance > Switch Designs. There you can:
Click Reset Design to remove any design changes you have made, such as the font, colors, or header image.
Click another starter design, then scroll down and click Switch Design.