The Customizer tool lets you edit parts of your design. Use the Customizer to change things like:
Colors
Site fonts
Which users appear on your About page
The Customizer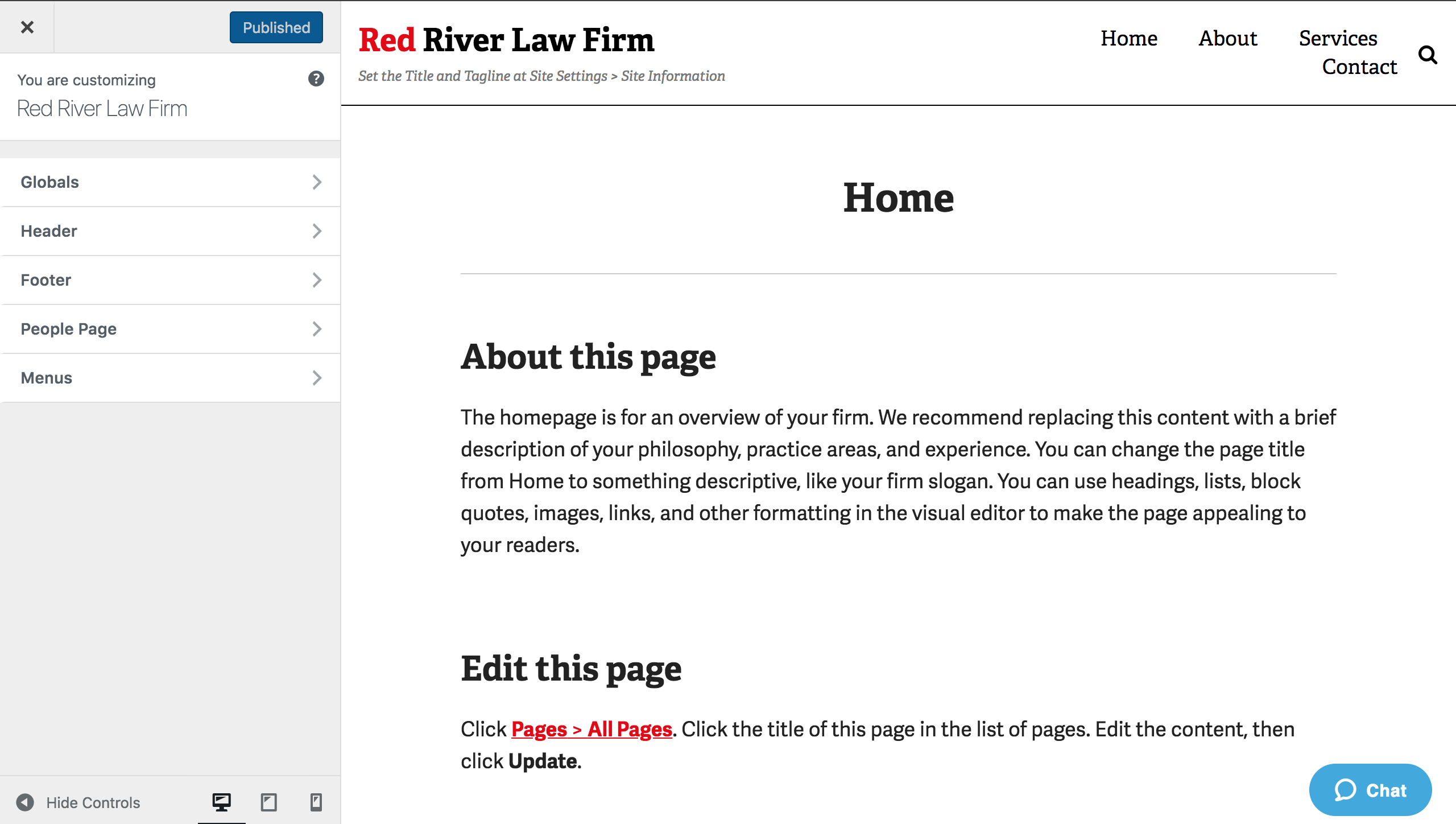 The Customizer lets you preview design changes before applying them. You can open the Customizer two ways:
From the admin pages menu, click Appearance > Customize.
From the toolbar, click Customize.
To select an item to change, such as a the color of your social media icons, hover your mouse over the item, hold Shift, then click the item. On the left, controls for that item will open.
After you make your changes, the preview on the right will update. Click Publish to save your changes.
Close the Customizer by clicking the X in the top left panel.
Note

After you make design changes, and close the Customizer your browser may display an older, cached version of your site. If your design changes don't appear right away, you should clear your browser cache.
Read more about the Customizer to learn how to:
Select elements to edit
Preview and schedule design changes
You may also want to read about site layouts.
Common design changes
These are some of the design changes you may want to make before launching your site:
Switching your starter design
Before you launch your site, you can switch to another starter design, or reset your current design to its original settings.
From the admin pages, click Appearance > Switch Designs. There you can:
Click Reset Design to remove any design changes you have made, such as the fonts, colors, or header image.
Select another starter design, then scroll down and click Switch Design.