After you log in to your site, you can add new posts.
Adding a new post
From the admin dashboard, click Posts > Add New to open the post editor: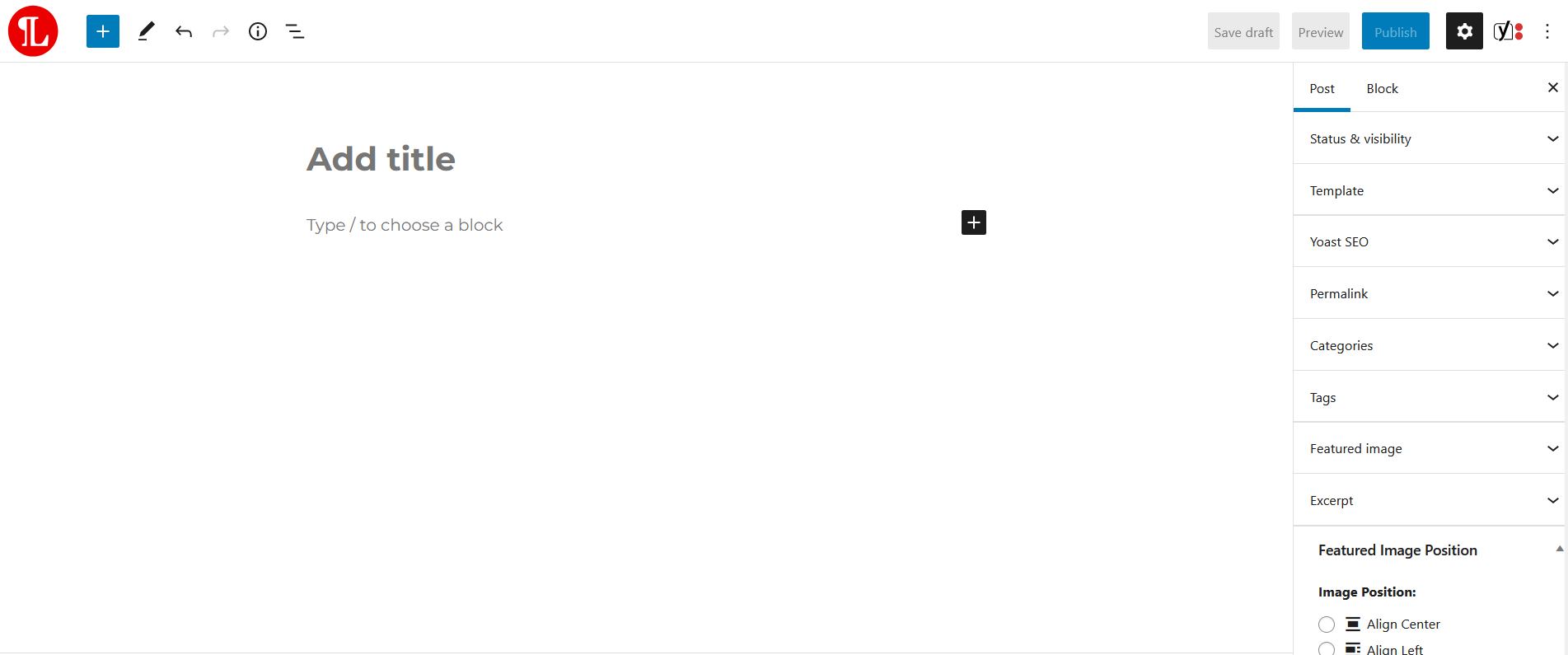 Add categories and tags
Add categories and tags to help organize your content and allow users to discover related posts. The Categories and Tags menus appear in the Post tab to the right of the content editor: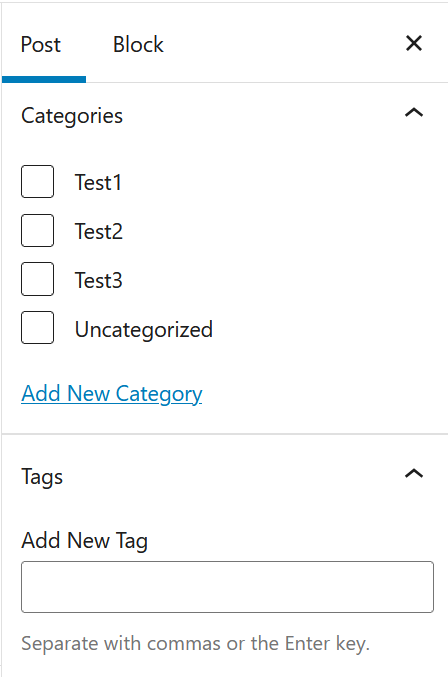 Categories are broader topics. To help your readers find related posts, limit the focus of your site content and keep the number of categories to a minimum. Search engines reward sites with a higher ranking when content is tightly focused around specific topics.
Tags allow for a more specific taxonomy structure. Like categories, however, adding too many tags makes it harder for your users to find related content on your site.
For complete steps on adding Categories, view the following link: Add a category
Save, preview, and publish your content
At any time you can save your post as a draft, preview it, or publish it. You can also schedule a post to publish at a future date or time. These options are in the upper right of the Top Stripe of the content editor: