The following steps will show you how to log into your LexBlog site.
Before You Start
You must have a user account for the site. You can ask your site Administrator to create your account.

You must have a username. This is typically your email address, your Administrator can confirm.
You must have a secure password. You can follow the password reset steps to establish a new secure password.
Navigate to Login Page
In your browser navigation bar type in your site's login page. Add /wp-admin/ to the end of your domain name: https://www.yourdomain.com/wp-admin/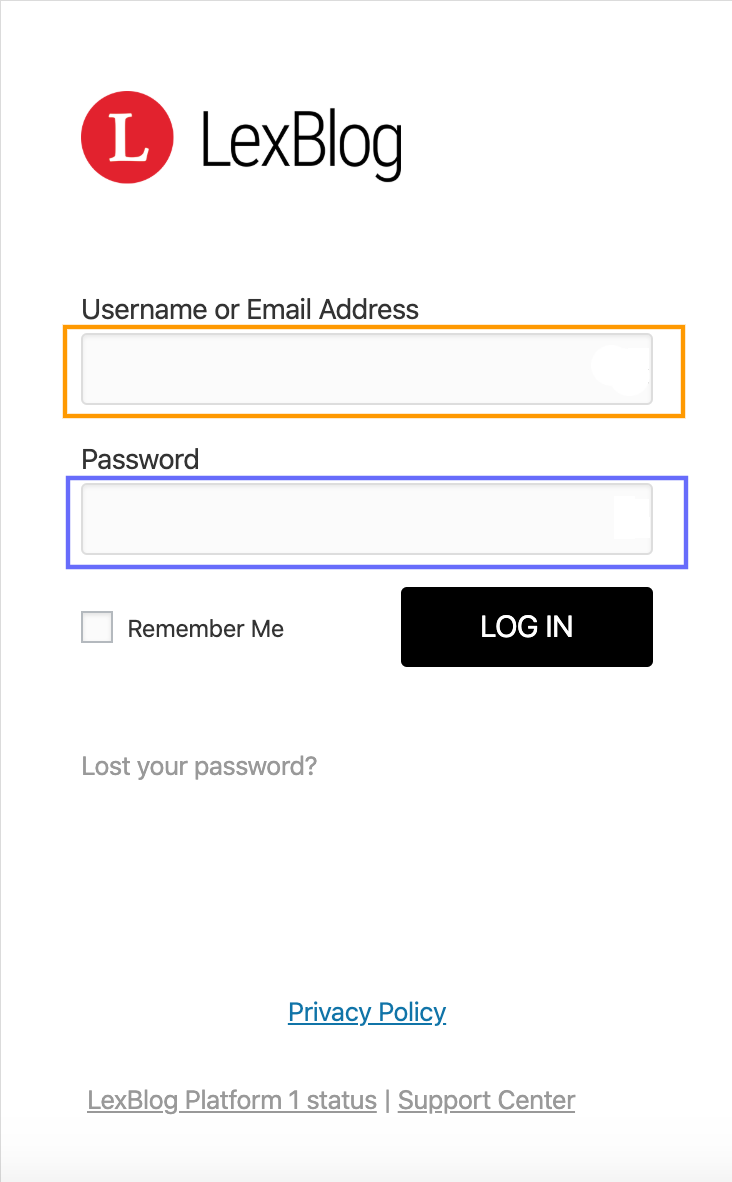 Log in
In the box under

Username or Email Address,

type the username or email address from your user account.

In the box under

Password,

type in your secure password.

Click

LOG IN.