Introduction
LexBlog welcomes member ideas and feedback to help prioritize software and service updates on our roadmap. All feature suggestions are reviewed and considered by the LexBlog team, and available to be voted on by other members.
Before you start
You'll need to know your user login credentials to your blog or other LexBlog site
Steps
Log into your blog admin area: http://www.yourblog.com/wp-admin/.

Click "LexBlog" from the left-hand navigation:




Click "Suggest a Feature":





Use the search field to see if another member has already suggested the feature
If another user already requested the feature, click the link and either upvote the post or add comments in the comment box on the bottom of the page.

If this is a new feature request, return to the Product Feedback page (use the back button on your browser) and click "+ New Post" to start a new feature request thread:




Complete the details for submitting your feature idea and click "Submit":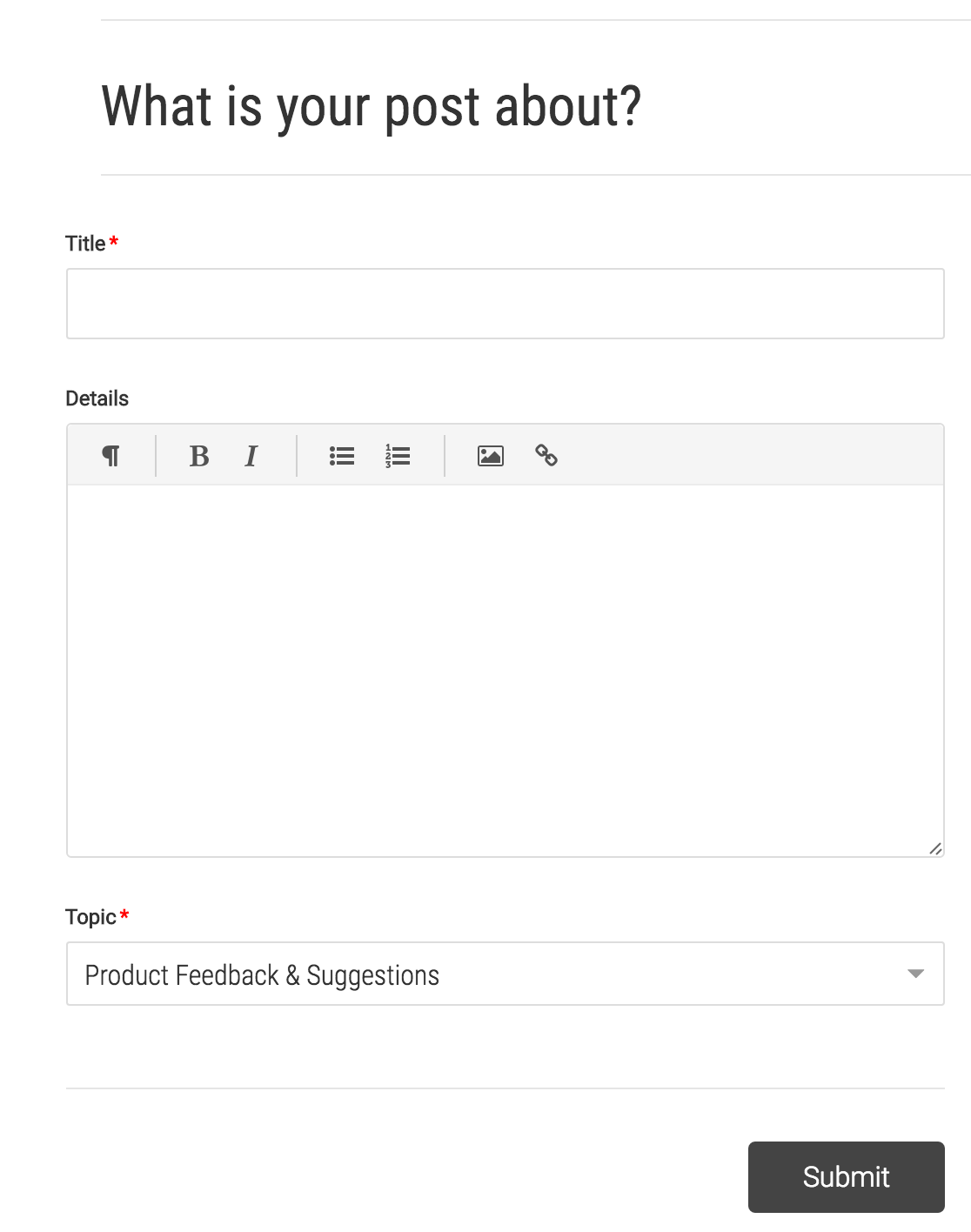 Your idea will be submitted to the member community and our team will review and respond as soon as possible.