Introduction
LexBlog customers may contact sales and support staff via a live chat window. Chat support is available Monday through Friday during business hours for Premier Managed Platform customers and Full Service plan blogs.
Live chat is great for troubleshooting issues in real time and getting quick answers to questions. If we aren't able to solve your request over live chat, we'll open a ticket on your behalf containing the chat transcript, and you will be emailed further updates.
The chat feature is accessible from the blog backend on the Dashboard and the Support Center pages. From those pages, click Help in the bottom-right corner: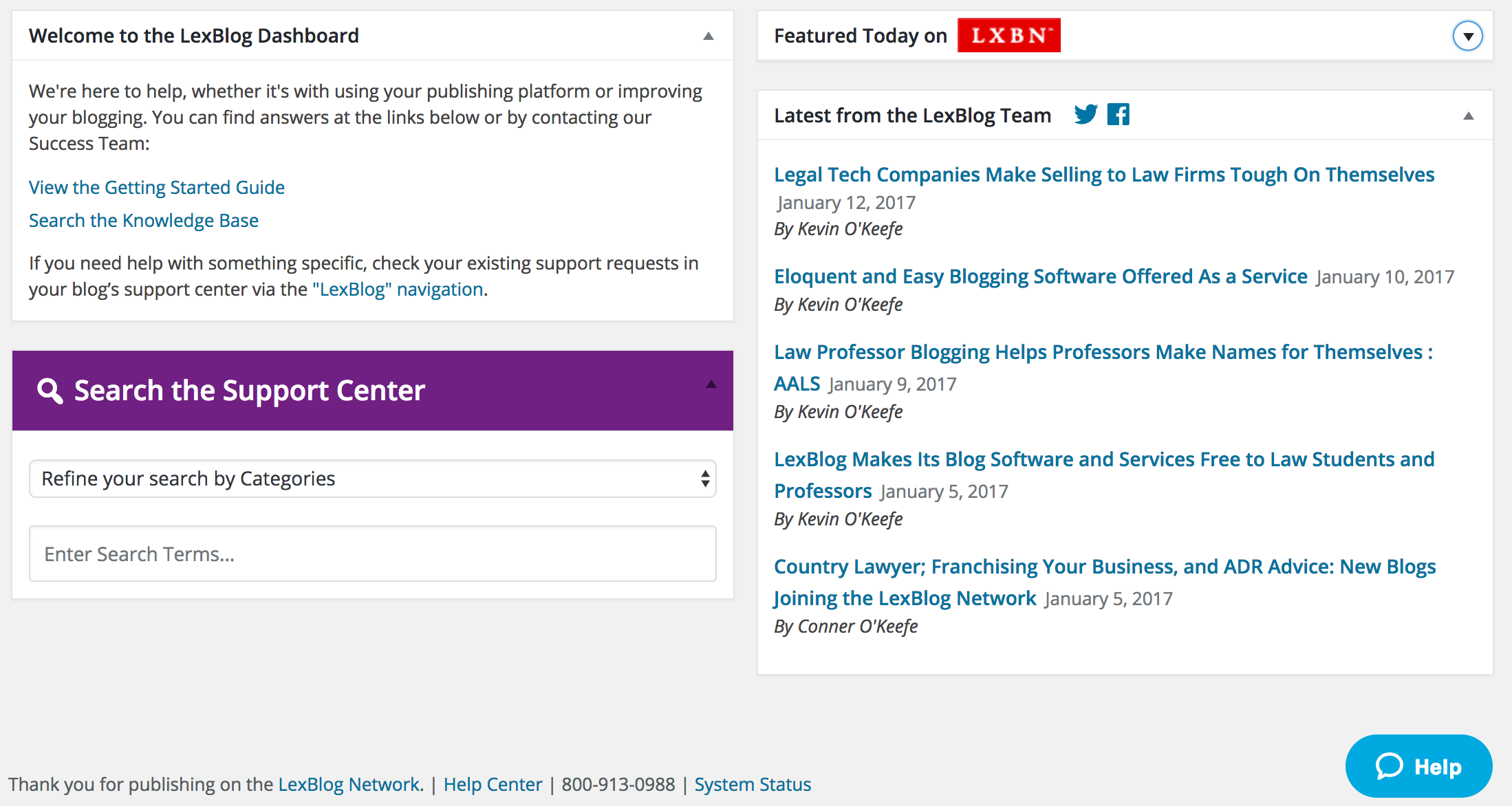 Add a brief description of the issue. Click the links to view related Knowledge Base articles, or click Live chat to begin a session with a LexBlog team member: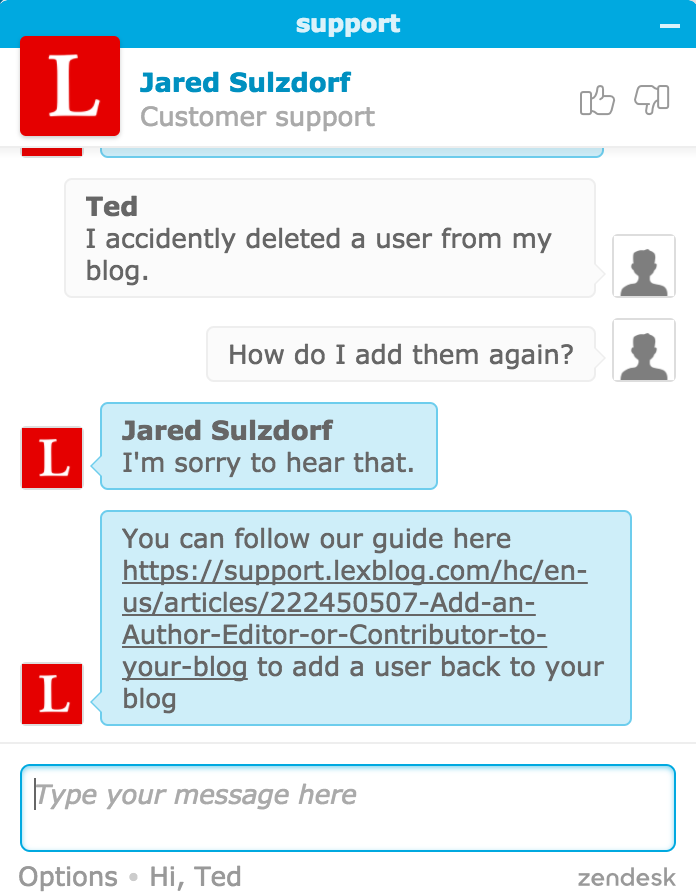 Options
In the bottom-left corner of the chat window, click Options to access more functions:
Sound: Toggles the sound when a message is received.
About: Displays legal information about the chat software.
Send a File: Select a file from your computer to send to the agent.
Email Transcript: Send a copy of the chat to an email address.