You can embed a published post within another post. This feature is available on Professional, Boutique and Full Service plans.
Steps
Add a draft post in the blog dashboard at Posts > Add New.

Either type or copy/paste the URL of the blog post you would like to embed directly into the post editor.

A preview of the post will automatically appear displaying the post title, excerpt, site name and embed code button.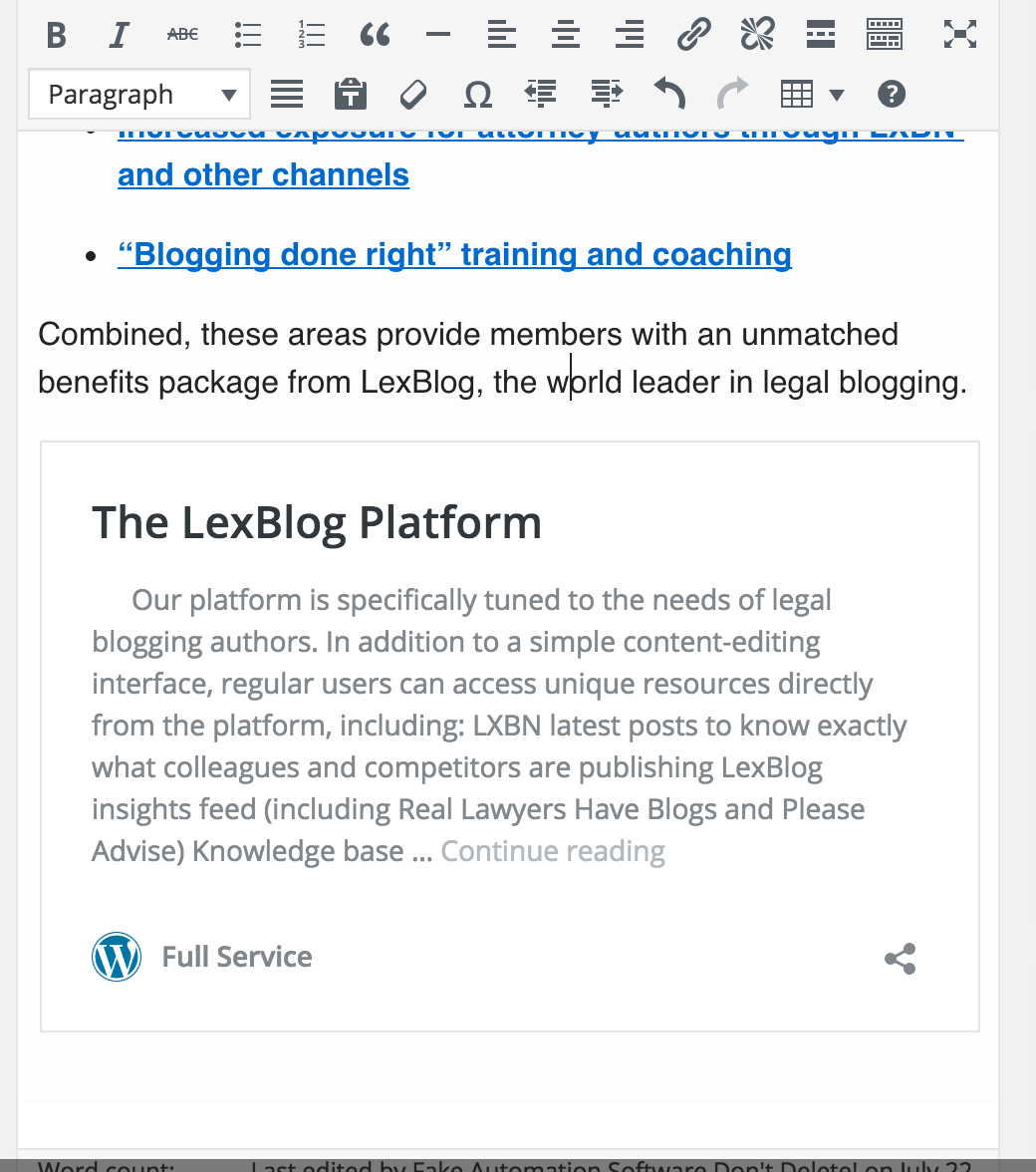 Note: Blogs on our Premier Managed Platform must embed posts from sites supporting HTTPS, otherwise the embed will be blocked by browsers.
FAQs
Can I insert posts from other blogs?
Yes, so long as the other blog is powered by the LexBlog Platform or a modern version of WordPress.
Why should I use this?
It's a great way to feature other posts that you have authored, highlight articles from your firm's other publications, or even connect with other blog publishers.