ALT text (alternative text) is a text string attribute for an image. Adding an ALT tag to an image improves accessibility for visitors who use screen readers and helps search engines better index your site. As of June 2017, ALT text is no longer added automatically to images. This document explains how to add ALT text to an image.
Before you start
You'll need a user account.
Steps
1. Log in to your site.
2. Click Media > Library.
3. Click an image.
4. In Attachment Details, click Edit more details: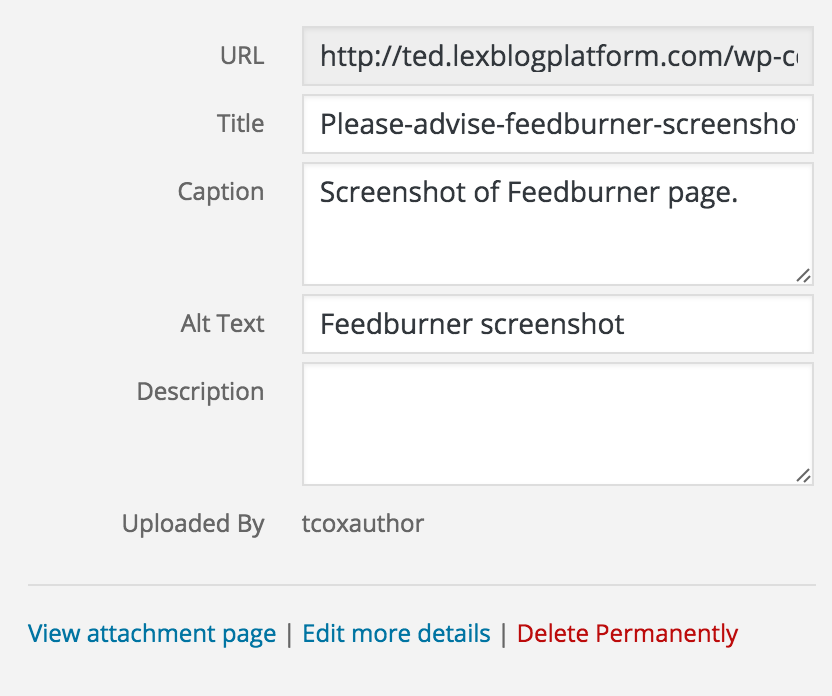 5. Scroll down to Alternative Text and update the field:



6. Click Update.