Manual excerpts are short summaries of posts or pages. Your homepage, sidebar, or footer may display text from a post or page excerpt and link to the full content. For example, a widget titled About this blog or About our firm will display some text along with a link that leads to your About page. This article explains how to edit an excerpt.
Before you start
Steps
Open a post or page to edit.
In the right sidebar, click the Post tab.
Click the Excerpt module.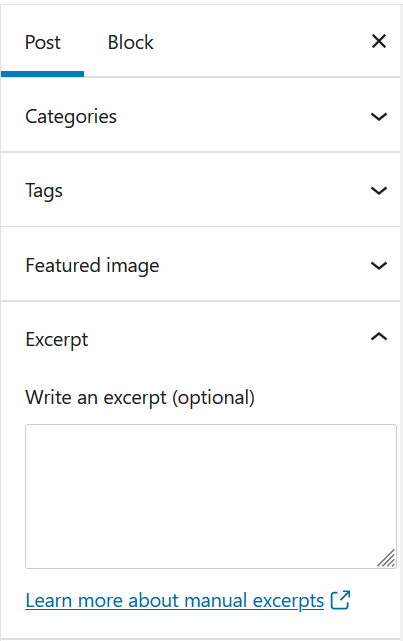 Edit the text.
Click Update at the top right of the page.