The Featured Image tool displays a prominent image above a post or page title. This document explains how to add a Featured Image.
Before you start
You'll need an image saved to your local hard drive or already uploaded to the Media Library.
The image must be a .jpeg or .png format.
For best results, upload a landscape image at least 1440px wide by 756px tall.
We recommend uploading images no smaller than 1200px wide by 630px tall.
You can crop an image in the Media Library.
You can search for Featured Images while editing a post with LexBlog's Snapshots feature.
Steps
Open a post or page to edit.
Navigate to the Post tab in the right sidebar. Scroll down to the Featured image module.
Select Set featured image.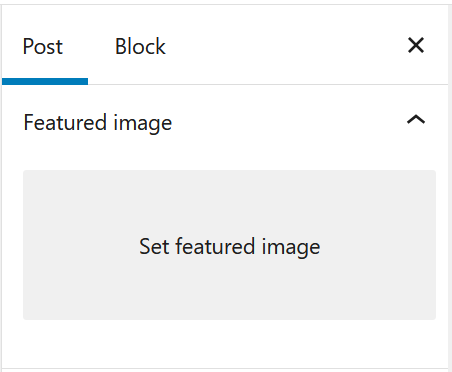 On the Featured Image menu, either select an image from the Media Library, or click the Upload Files tab to select an image from your hard drive.
Click Set Featured Image.