A WordPress Extended RSS (WXR) file contains data from your site, including:
Posts
Pages
Categories
Tags
Publication dates
When you cancel your LexBlog site, we provide you a WXR file as part of your content export. If you are moving your site to another WordPress host, you can import your content by uploading the WXR file.
If you are migrating your WordPress site to the LexBlog Network, we can import your content after you export the WXR file.
WXR file format
WXR is an XML file, which appears similar to HTML: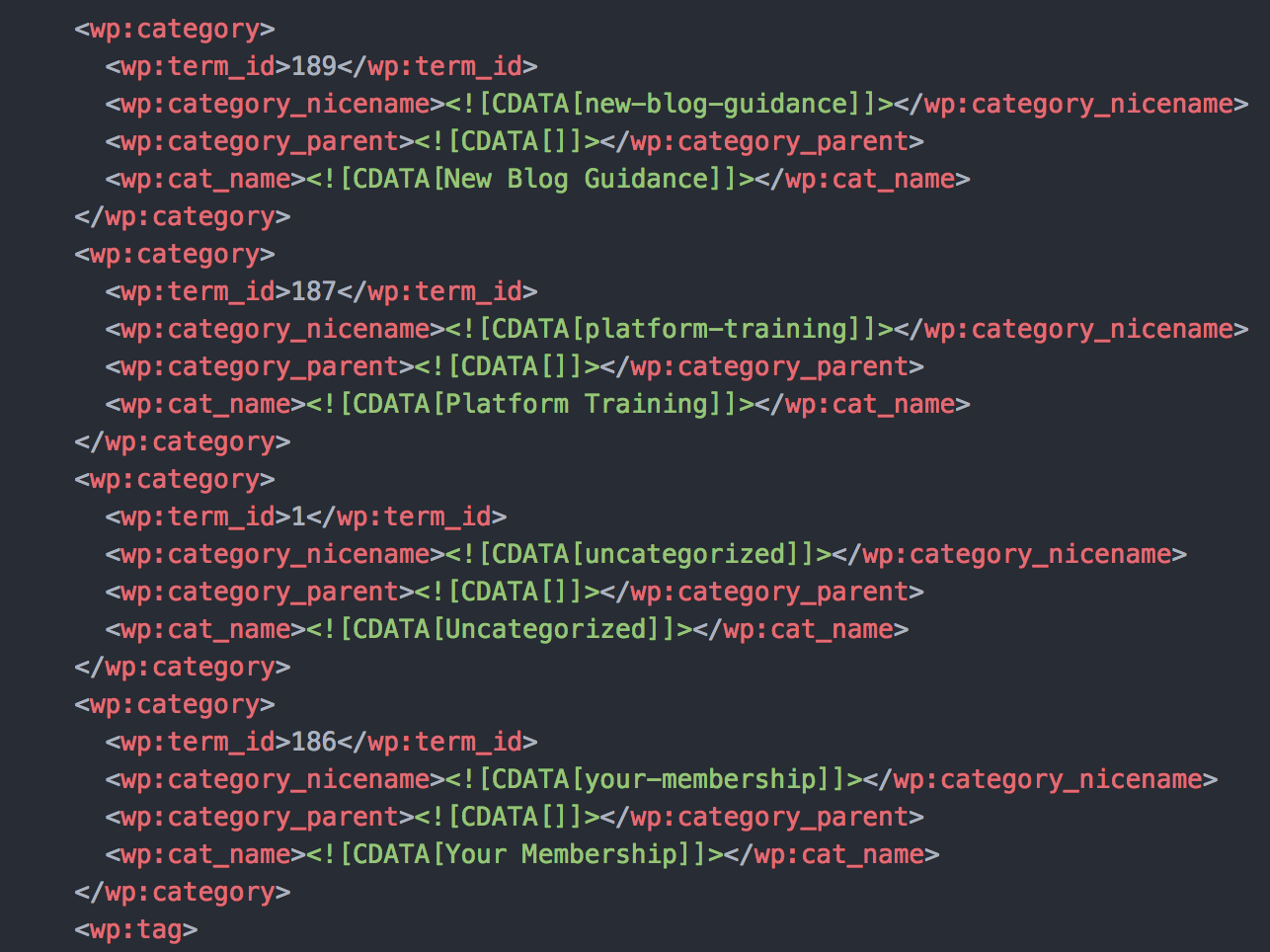 Opening a WXR file
After you download a WXR file, you can view the contents in a plain-text editor. Some popular text editors include:
Converting an export file to other formats
Several services on the web can convert your WXR file to other formats. If you have trouble importing your content to these services, please contact their support staff.