Menus typically display links to pages or other sites in the header or footer. Administrators can edit menus by clicking Appearance > Menus.
Selecting a menu to edit
For most sites, Primary or Global Navigation menu items appear in the header. Legal or Footer links menu items typically appear in the footer.
Choose the menu to edit in the dropdown, then click Select:

Adding items to a menu
Add pages, posts, custom links, or post categories by selecting items on the left, then clicking Add to Menu. Then under Menu Structure, click Save Menu: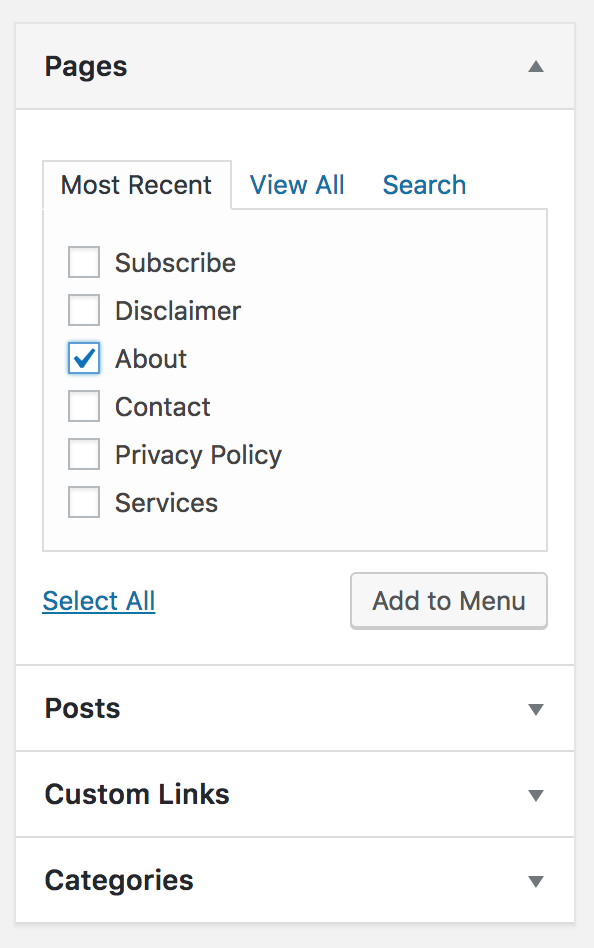 Reorder and remove menu items
Under Menu Structure, drag and drop menu items in the order you would like. You can remove an item by clicking the arrow to the right of the menu item, then clicking Remove. Click Save Menu.