Widgets perform specific functions such as displaying text, images, links, or categories on your site. You can place a widget in your header, sidebar, or footer. This article explains widgets and how to add them to your site.
Some common widget examples
Here are some examples of widgets we use in many LexBlog sites:
The Widgets menu
Administrators can find a list of widgets at Appearance > Widgets. On the left, you'll see a list of widgets you can add to your site.
On the right, you will see boxes listing different sections of your site layout. Click a section name to expand a list of widgets in that section. Then click a widget name to edit it.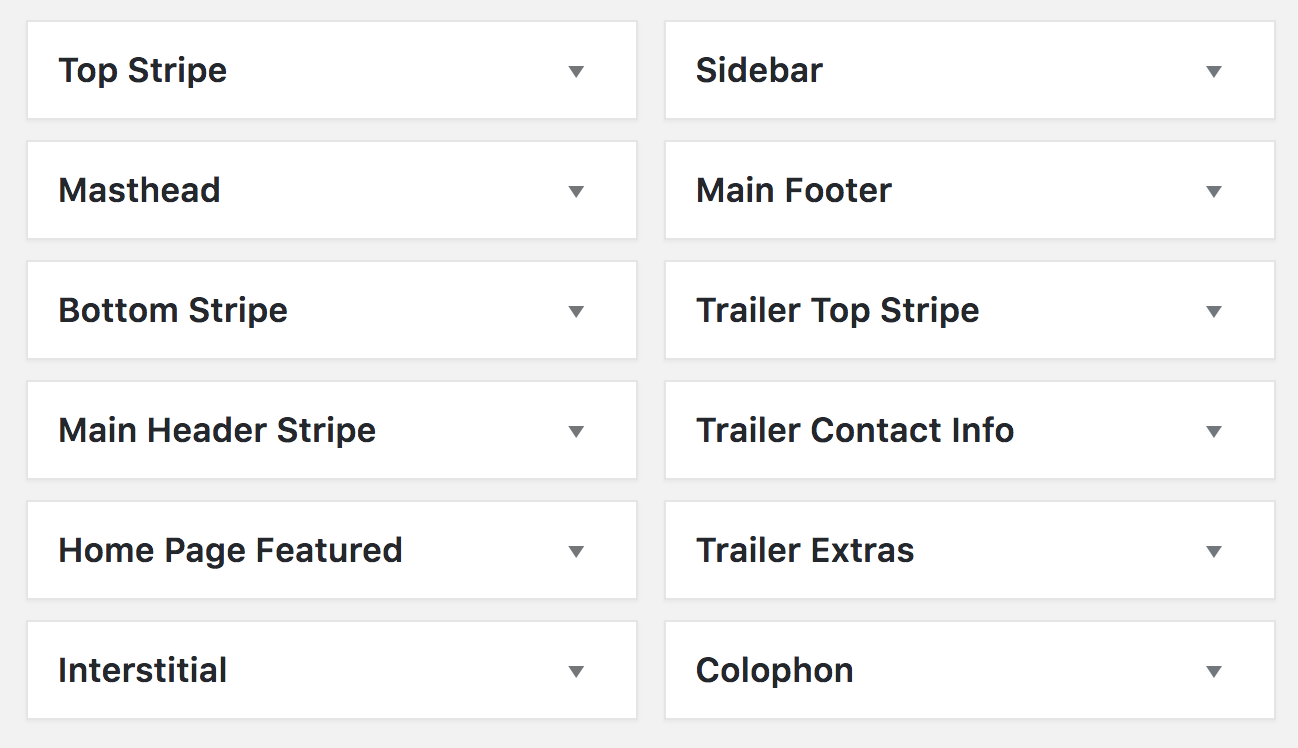 Adding a widget
From the Available Widgets listed on the left, click a widget name. A menu expands with a list of layout sections. Select a section, then click Add Widget: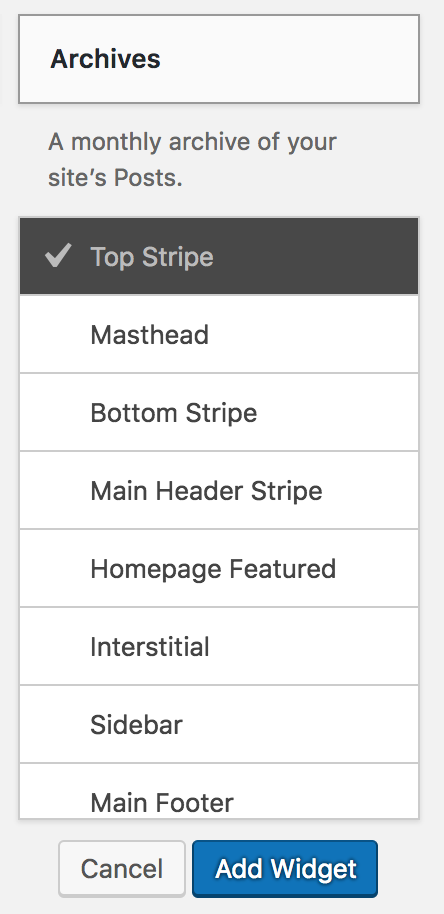 Adjusting the widget width
For layout sections such as the Top Stripe or Masthead, you may want to adjust the width of a widget to align better in your design.
To adjust the width, select the widget in the Widget menu section, or open it in the Customizer. Click Advanced Layout Options, then drag the slider to adjust the size: