The Dashboard
Once you log in to your site, you'll land on the Dashboard: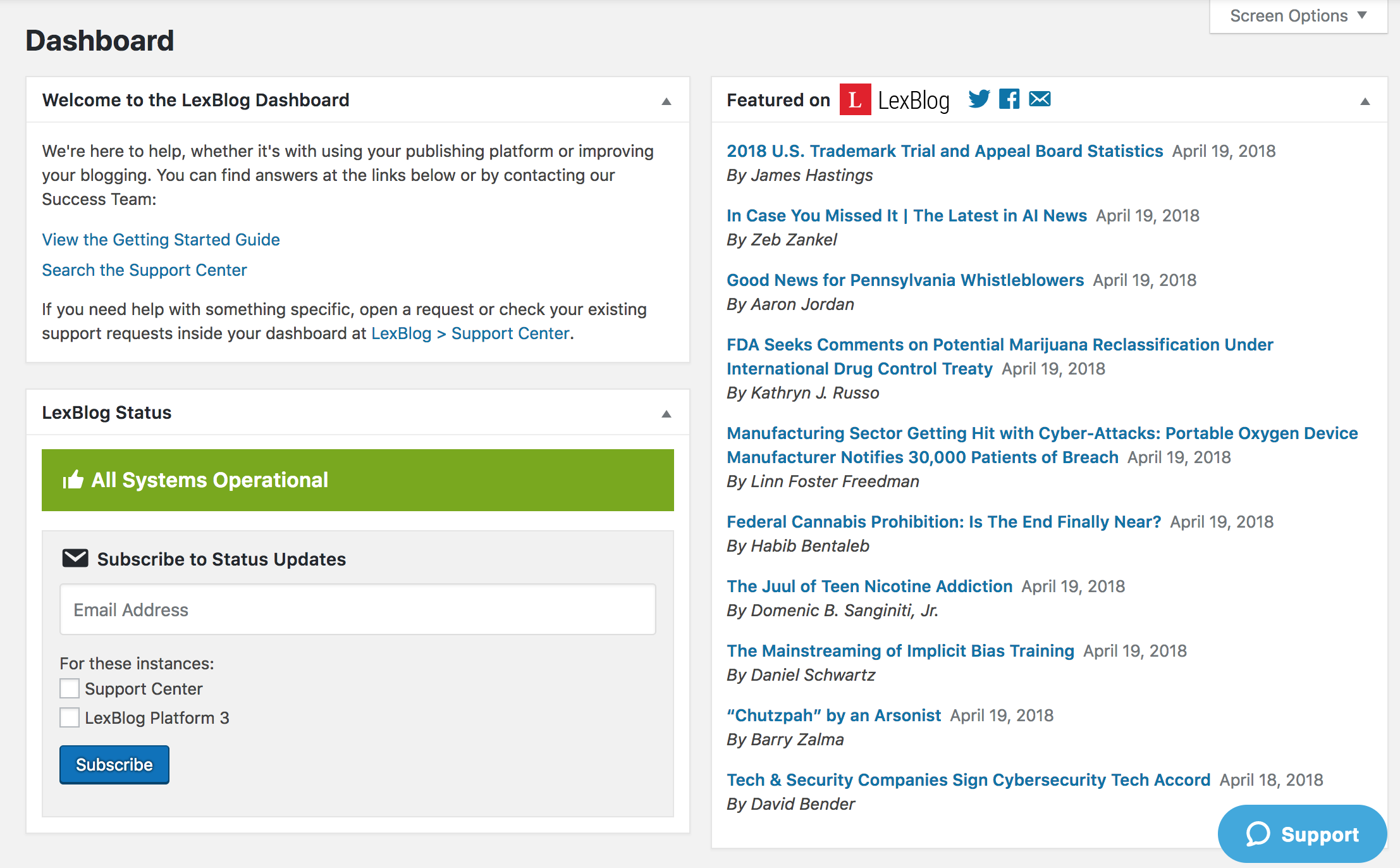 The Dashboard displays:
Links to Support Center articles and resources
Platform status updates, which tell you when there's a service outage
Recent posts from LexBlog member sites
The Support widget with links to suggested support articles. You can use the Support widget to open a support request, too.
The toolbar
At the top of the page, you'll see a toolbar:



The toolbar contains:
A link to LexBlog.com
My Sites: If you have a user account on more than one site, you'll see them listed when you hover your mouse over this menu. Click a site to be taken to its Dashboard.
Your site title: Click the title to go the your site's home page. If you hover your mouse over the title, you'll see a dropdown menu with links to different administrative pages.
New: Click items in this menu to add a new items such as pages, users, or office addresses. 
Search engines blocked: This indicates that search engines aren't indexing your site. This keeps your site from appearing in search engines before it's ready. You can turn on search engine indexing after you set up your site's URL.
Accessing other admin pages
On the left you'll see menu items leading to other admin pages: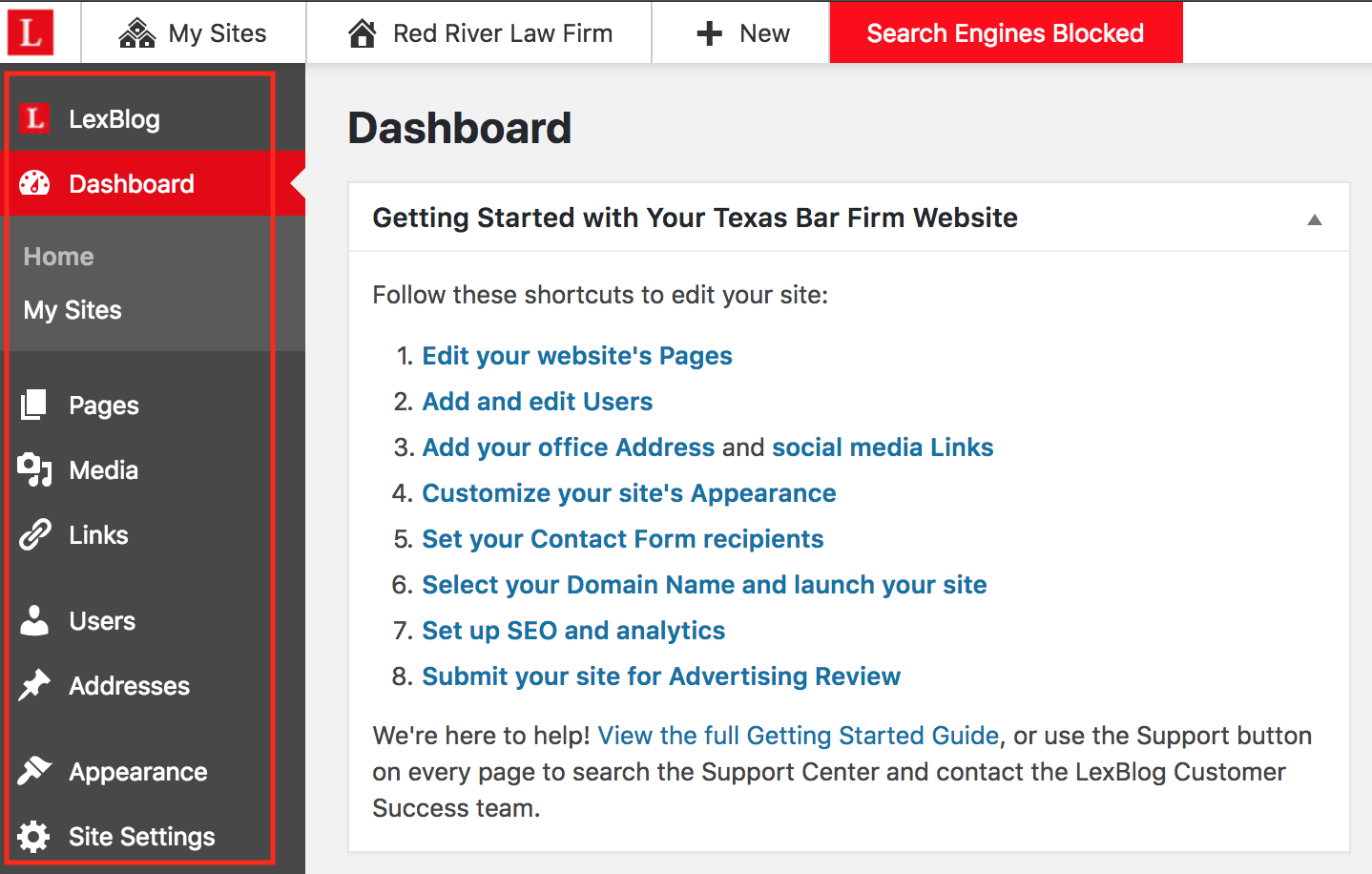 Here's a quick overview of each admin menu:
LexBlog: Search for support articles, create a new site, view your plan, or update your billing information.
Pages: View, edit, or add new pages to your site.
Media: Upload, edit or add media like images or PDFs.
Links: Update links to social media icons appearing on your site
Users: Add people who can log in to your site. Update profile information for users appearing on your About page.
Addresses: Update the address appearing in your site's footer and Contact page.
Appearance: Open the Customizer to update your site font, colors, header image. Edit menus in your site's header. Switch your starter design.
Site Settings: Set your site title and tagline, set your contact form message recipient, set up your site's URL, and SEO services.